Stage 4: Protocols for Long-Term Care Facilities
Stage 4: Protocols for Restaurants
Stage 4: Protocols for Bars, Breweries, Wineries, Distilleries, & Nightclubs
Guidance for Employers of People Who Are at Greater Risk of COVID-19

Rebound Idaho COVID-19 Business Survey Results

Governor Little Plans to Distribute $300 million in Cash Grants to Small Businesses as State Enters Stage 1 of Reopening. CLICK HERE for more information.

April 23, 2020: Governor Little has launched a new website, "Idaho Rebounds: Our Path to Prosperity" (rebound.idaho.gov), with links to information regarding Stages of Reopening, and Resources for Businesses.

Thanks to the Coeur d'Alene Downtown Association, who is working hard to provide sanitary stations, gel and masks to downtown businesses who need them.


For virus-related updates, please visit the Panhandle Health District website, http://panhandlehealthdistrict.org/covid-19, or the Center for Disease Control, https://www.cdc.gov.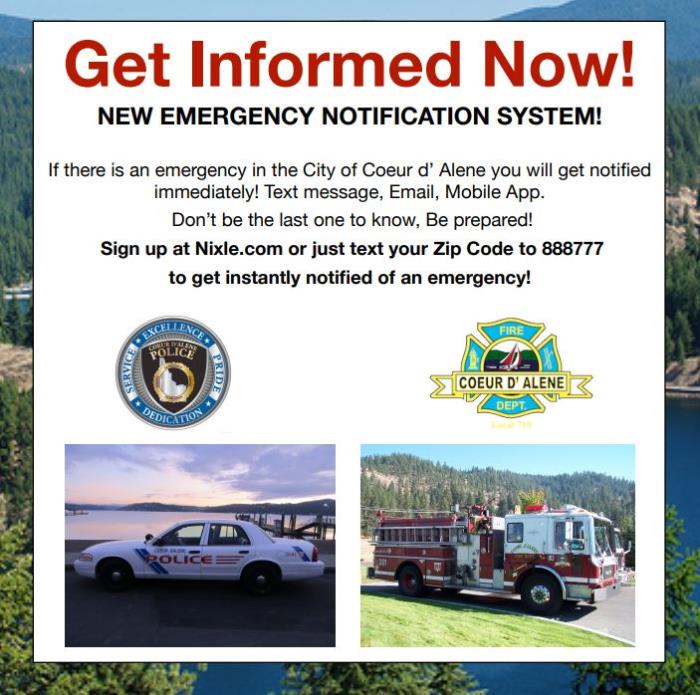 ---
Statewide COVID-19 information can be obtained from
https://coronavirus.idaho.gov
.
The federal government continues to provide information at www.coronavirus.gov
Beware COVID-19 Scams Spreading Like a Virus!

Local Officials Recommend Following CDC Guidelines
INSPECTIONS: The Building Department has temporarily discontinued in-home inspections, unless absolutely necessary. Video inspections, which are accomplished by phone connections, will be an option. For more information, contact the Building Inspection Line at 208-769-2391.