Historic Preservation Commission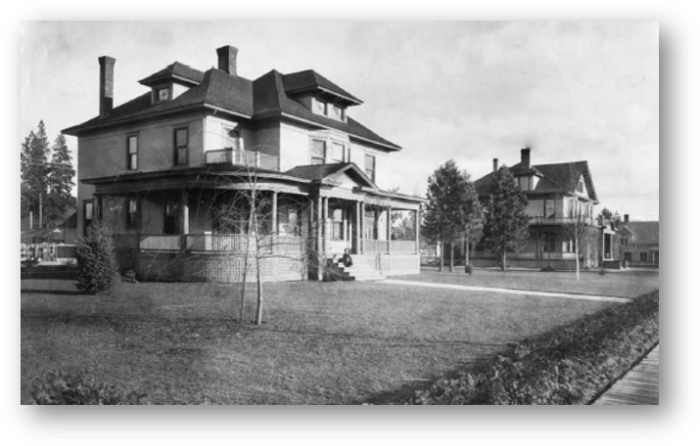 WE WANT TO HEAR FROM YOU!!

Please participate in the Historic Preservation Plan (VIRTUAL) Public Meeting and Online Survey (details below)


https://www.surveymonkey.com/r/CDA-History (live now through January 31st)


Join us at the Virtual Public Meeting on January 14th starting at 5:30 PM




In case you missed the Public Meeting on January 14th, you can view the presentation and live polling results by clicking on the link below. A recording of the meeting will be posted soon.
Presentation with Live Polling Results





Press Release

In the News -- Coeur d'Alene Press Article, January 9, 2021


Historic Preservation Commission
The Historic Preservation Commission is a council-appointed nine member volunteer board that promotes the educational, cultural, economic, and general welfare of the public of the City of Coeur d'Alene through the identification, evaluation, and designation of those buildings, sites, districts, areas, structures, and objects that constitute or contain significant elements of historic, architectural, archaeological, and cultural interest reflecting the heritage of the City, the State, and/or the Nation.
The Historic Preservation Commission's duties include:
Advise Mayor and City Council on matters of historic preservation.
Oversees Historic Preservation efforts in Coeur d'Alene.
Assist the Planning Department with grant writing and historic preservation studies.
Conduct surveys of local historic properties.
Recommend the acquisition of fee and lesser interests in historic properties, including adjacent or associated lands, by purchase, bequest, or donation.
Recommend methods and procedures necessary to preserve, restore, maintain, and operate historic properties under the ownership or control of the City.
Recommend the lease, sale, or other transfer or disposition of historic properties subject to rights of public access and other covenants, and in a manner that will preserve the property.
Recommend designation of properties as historic and recommend the establishment of historic districts.
Contract, with the approval of the Council, with the state or federal governments, or any agency of either, or with any other organization on matters of historic preservation.
Cooperate with the federal, state, and local governments in the pursuance of the objectives of historic preservation.
Make recommendations in the planning processes undertaken by the City.
Recommend ordinances or other actions for the purposes of historic preservation.
Promote and conduct an educational and interpretive program on historic preservation and historic properties in the City as funding allows.
Commission members, employees, or agents of the Commission may enter private property, buildings, or structures in the performance of their official duties only with the express consent of the owner or occupant thereof.
Review nominations of properties to the National Register of Historic Places for properties within the City's jurisdiction and make recommendations to the appropriate agency.
Take public comment and testimony on issues of historic preservation
---
Historic Preservation Commission Members:

David Walker- Chair
Anneliese Miller- Vice Chair
Lisa Straza- Secretary
Robert Singletary
Jonathan Mueller
Walter Burns
Courtney Beebe
Sandy Emerson
Alexandria Marienau

City Council Liaison: Councilmember Kiki Miller

---
Meeting Date:
The Historic Preservation Commission will meet at least four times a year; however, the full commission and subcommittees may meet more frequently. When the commission does meet, the meetings will take place on the 4th Thursday of that month starting at 4 p.m. and will be held in Conference Room #6 at
City Hall (710 E Mullan Avenue).
All meetings are open to the public and publicized to allow and promote public participation in the decisions of the commission.
---

Historic Preservation CLG Grant Award FY2020

Resources:

Historic Preservation Code (Ordinance 3643)
Certified Local Government Overview
https://www.cdapress.com/local_news/20191210/cda_preservation_commission_gavels_into_history
Crafting a Historic Preservation Plan

Staff Liaison: Hilary Anderson, Community Planning Director, (208) 769-2270

The Historic Preservation Commission may be reached by mail at:

planningdiv@cdaid.org
(mailto:planningdiv@cdaid.org)