Earlier this year, community leaders produced a comprehensive grant application in hopes of securing a portion of $10 million in funding as part of a nationwide economic development competition sponsored by Americas Best Communities (ABC).
Although the Coeur d'Alene community Center for Healthy Living proposal did not advance to the quarterfinals, the proposal was recently recognized with a $5,000 grant to pursue local healthy living initiatives.
Those involved with the ABC initiative plan to use of portion of the generous $5,000 grant to identify local entities that promote healthy living initiatives. Being offered are two $1,500 "fast track" grants.
This opportunity is open to applicants in the greater Coeur d'Alene area who are committed to developing and branding the community as one that values the health of its residents. Applications should describe a project that will improve the health, vitality and vibrancy of our region.
Fast track applications must be received by July 1 to be eligible for consideration. CDA 2030 will select one proposal to receive a $1,500 award. The other $1,500 award will be made as an On-the-Spot Grant, selected at the CDA 2030 Annual Celebration by the attendees on July 16 at Riverstone Park (1805 Tilford Ln).
For more information on how to apply, visit at http://www.cda2030.org/get-involved/.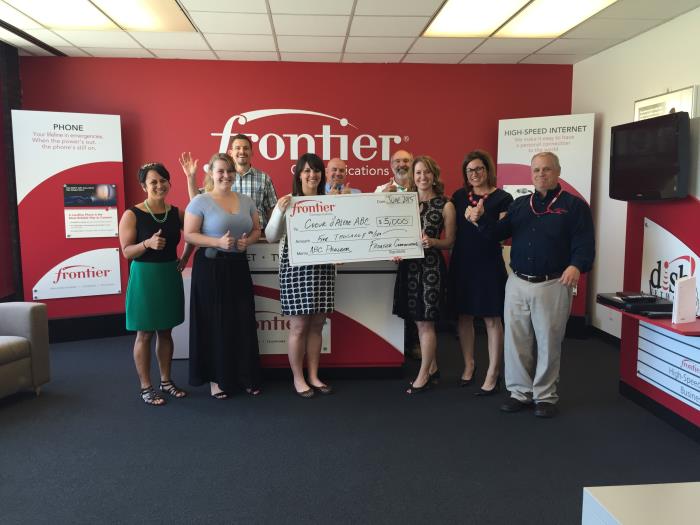 PHOTO: From left, Heather Keen, PR Director, CDA Tribe; Veronica Buck, Research Assistant, CDA 2030; Charles Buck, Associate VP, N. Idaho University of Idaho, and Chair, CDA 2030; Nicole Kahler, Project Manager, CDA 2030; Mike Becker, CEO, Heritage Health; Dale Peck, Public Health Division Administrator, Panhandle Health District; Hilary Anderson, Community Planning Director, City of CDA; Jame` Davis, Economic Development Specialist, Jobs Plus; Tom Murn, General Manager, Frontier Communications.