Emergency Minor Home Repair
EMERGENCY MINOR HOME REPAIR & ACCESSIBILITY
IMPROVEMENT PROGRAM
(EMRAP)
The City of Coeur d'Alene has grants available ($5,000 maximum)for emergency repair/accessibility improvements and sidewalk repair/replacement for low income resident homeowners. The purpose of the program is to help low to moderate income homeowners correct building conditions that threaten the health and safety, or the soundness of the home.
Household income for the program cannot exceed the amount for the corresponding household size listed here: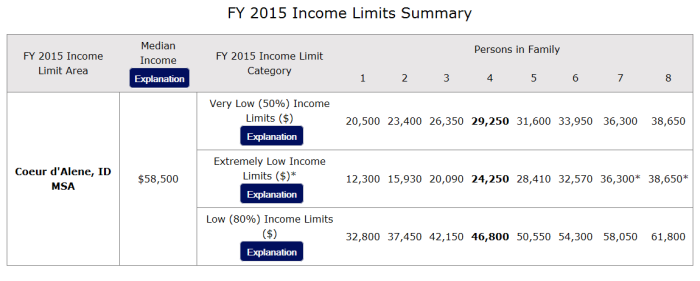 Click here for more information about the EMRAP Program.
To apply for an EMRAP grant, please download and print the application form below, then return the application and any supporting documentation to the Panhandle Area Council either in person or by mail.
Panhandle Area Council
Attn: City of CDA Entitlement Program
11100 N. Airport Drive
Hayden, ID 83835
For more information, please contact Sherri Wastweet at (208) 772-0584, ext. 3023, or swastweet@pacni.org.
If you live outside the city limits of Coeur d'Alene, you may be eligible for the U.S. Rural Development program. Click here for more information or visit their web page at: http://www.rurdev.usda.gov/rhs/sfh/brief_repairgrant.htm".