Public Art Library Exterior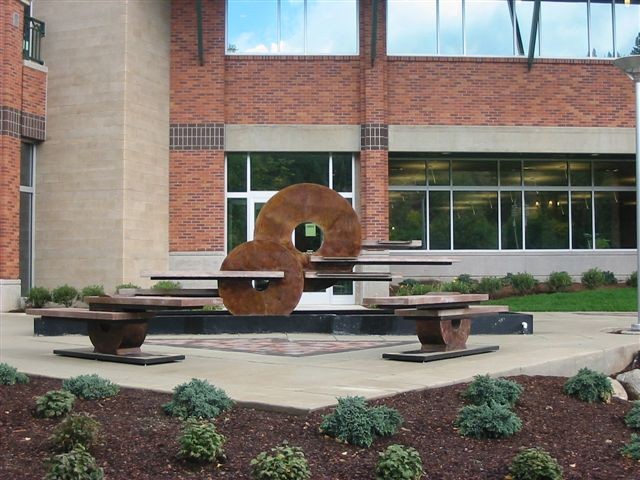 "Horizons"
Artist: Mark Stasz
Location: Coeur d'Alene Public Library
Commissioned in 2007 for the new Coeur d'Alene Public Library, 702 E. Front Avenue.
The Coeur d'Alene Arts Commission issued a Call to Artists for public art within and on the site of the new Coeur d'Alene Public Library. Artist Mark Stasz of Bellevue, Idaho, provided the water feature design. Stasz was onen of approximately 23 submissions. The Selection Committee, consisting of seven (7) voting members including arts professionals, artists, project architect, citizens, and a council member, narrowed the submissions to four finalists and requeted that maquettes be prepared. The maquettes were displayed for public comments from October 12, 2006 through November 6, 2006. The recommendation of the Selection Committee and Arts Commission was approved by the City Council on December 20, 2006 and the new library and artwork was dedicated on September 9, 2007.
The "Horizons" fountain is fabricated of bronze, stainless steel and granite, and is designed for 360 degree viewing from inside the Library, outside in front of the Library, and from further distances such as McEuen Field and City Hall.