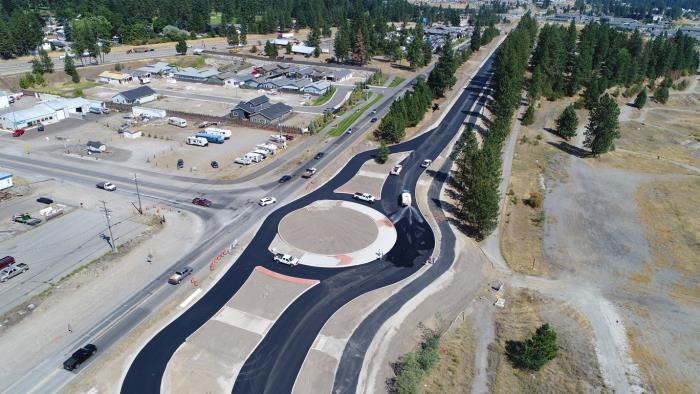 Traffic on Seltice Way will begin to switch over to the south side of the newly revitalized roadway beginning Friday, August 18.
A transition plan to begin moving traffic will include several phases to continue to preserve public safety for motorists and construction crews along the corridor. Phasing traffic helps the City's project team assess how motorists adapt to the traffic changes and provides additional "elbow room" for contractors for portions of the current construction work.
Phasing will be as follows:
Access to all businesses on the north side of Seltice Way will remain open during construction and the City has provided early information to businesses related to ensuring entrances remain accessible for customers.
The $5.44 million project will provide for a new streetscape, roundabouts at Grand Mill Lane/Idewild Loop and Atlas Road, bike lanes, shared-use paths as well as upgraded water and wastewater utilities between Huetter Road and Northwest Boulevard. The project is projected to last into the first quarter of 2018 and work is weather dependent.