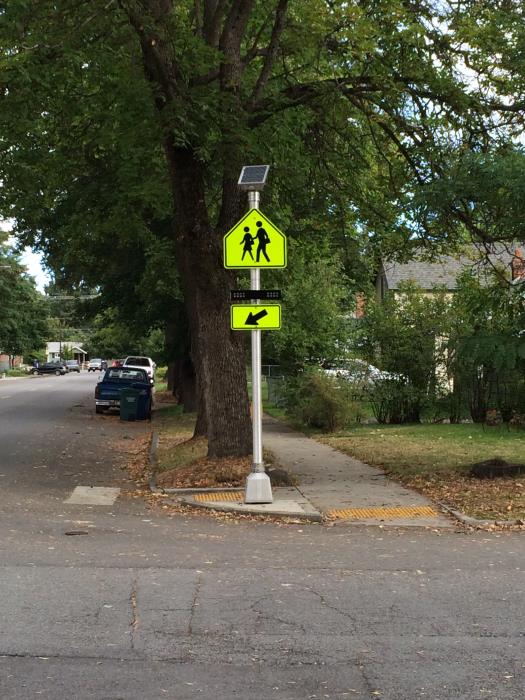 The City of Coeur d'Alene has been awarded $78,000 to place flashing crosswalk signs at seven locations throughout the community.
The pedestrian-activated signs, called Rectangular Rapid Flashing Beacons, are being installed in areas where the City has experienced pedestrian or bicycle vs. vehicle collisions. The RRFBs will be installed at the following locations:
15th & Montana Avenue
15th & Hastings Avenue
Sherman Avenue & 6th
Sherman Avenue & 13th
Best Avenue & 9th
7th & Foster Avenue
4th & Miller Avenue
The Federal Highway Administration reports that drivers yielded for pedestrians 72 percent to 96 percent of the time at the flashing crosswalk areas versus 0 percent to 26 percent of the time with only a striped crosswalk.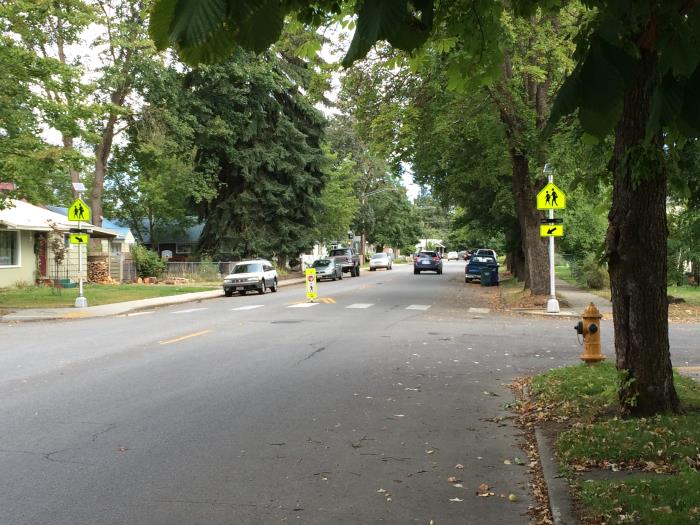 Federal funding was awarded from the Local Highway Safety Improvement Program and the City will receive and install the devices this summer.
This successful funding application was put together by Welch Comer Engineers at no cost to the City.
This award comes on the heels of an amazing community crowdfunding campaign in which residents, businesses and other organizations – particularly the Sunrise Rotary and Roger's Ice Cream & Burgers – helped raise $1,645 for a pair of RRFBs at Sherman Avenue and 13th Street and increased awareness and interest in this type of safety improvement.
The money raised through crowdfunding will be utilized for signage and crosswalk striping in conjunction with the RRFBs. We are so thankful for the participation and generous contributions of our community members to the crowdfunding campaign, which helped leverage the grant and make this safe crossing at Sherman and 13th Street a reality. This improvement, along with additional RRFBs that will be installed at Sherman and 9th Street and Sherman and 21st Street this summer, will provide safe school crossings and encourage more walking and biking across East Sherman.  
The City is also working in partnership with local Rotary groups to apply for an additional grant through the district level of the organization for two more RRFBs that would be installed on Harrison Avenue near Bryan Elementary.