Despite windy conditions, cloudy skies and intermittent snow flurries, hundreds of hungry people showed up to McEuen Park on Sunday to get their fill of a variety of local foods. "I'm excited by the turnout," said Coeur d'Alene city planner Sean Holm, who prepared the staff report for City Council consideration on holding the event in the lower City Hall parking lot. The event was scheduled in conjunction with National Grilled Cheese Day, which was Sunday. Future events may be scheduled, but will require council approval.
Restaurants represented were: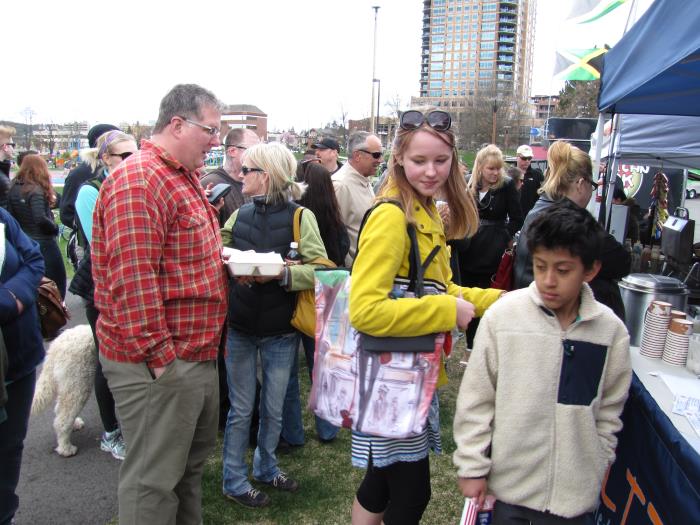 Photo: Kate Behrmann of Coeur d'Alene (in yellow) waits for her food at Meltz.