Coeur d'Alene—Hilary Anderson, Coeur d'Alene'sCommunity Planning Director, and Nicole Kahler, Project Manager for the Coeur d'Alene 2030 Visioning Project, will be attending an announcement on a new partnership to revitalize small towns and cities across America this Thursday at the Country Music Hall of Fame Ford Theatre in Nashville, Tennessee.
Coeur d'Alene is one of hundreds of communities across the country pursuing the opportunity to win up to $3 million for economic revitalization through the America's Best Communities contest. The Lake City representatives won the chance to attend Thursday's event as part of a drawing sponsored by Frontier, DISH and CoBank.
"The America's Best Communities contest couldn't have come at a better time," stated Kahler. "The Coeur d'Alene 2030 Vision Project recently completed its community vision surveys and now we can be excited about the potential funding available through this economic development program. This would enable our vision to be implemented. It aligns perfectly with the visionary approach we are taking, and hopefully it will set a precedent for other organizations to add value in such a tangible way."
Dr. Charles Buck, President of the Board for the CDA 2030 Vision Project and Associate Vice President and CEO of University of Idaho, N. Idaho, commented on the uniqueness of the parameters of the contest. "This contest allows communities to engage and celebrate the advantages and assets they already have," Buck said. "We aren't required to use the funds to fix problems. We are allowed and encouraged to explore all our benefits and develop a better lifestyle for this community as a whole."
The local application committee currently includes the collaborative efforts of the city of Coeur d'Alene, Coeur d'Alene Chamber of Commerce, 2030 Vision Project, Coeur d'Alene School District, Heritage Health, Jobs Plus, Kootenai Health, Innovation Collective, Panhandle Health District and University of Idaho, N. Idaho.
At Thursday's event, Gill, Frontier, DISH and CoBank will announce their partnership to promote the America's Best Communities contest, to grow economies in small towns across the country. They will share updates and insights about the $10 million contest and its ability to positively impact small towns and rural communities. This innovative initiative will jumpstart plans and projects that build better communities throughout rural America.
Gill has been a longtime advocate for hardworking families in our nation's small towns. Frontier, DISH and CoBank are recognized as leading companies driving new development within the U.S. rural economy.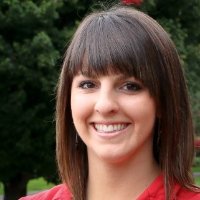 Hilary Anderson                     Nicole Kahler