Basketball - Youth
We are currently recruiting officials for our youth basketball program that starts in November. Please submit applications to the Recreation Department at 710 E. Mullan Ave or call us at 769-2250.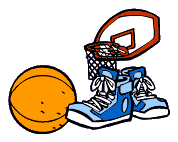 YOUTH BASKETBALL REGISTRATION DATES

HIGH SCHOOL BOYS
Registration for High school aged boys basketball December 3rd-14th. Teams will be divided by school. If you wish to bring in your own team a sponsor must also be provided at a cost of $135.
Please contact the Recreation Office with any questions. 208-769-2250


K / 1S T/ 2ND GRADE BASKETBALL
Registration is January 1-11. League play will begin in mid February. Games are played Mon–Thurs and on Saturdays. We use 8 foot baskets. Fee: $30 res. $35 Non-resident.
COACHES AND SPONSORS – NEEDED!
Coaches are usually parents of the players. Please volunteer to coach your childs team.
Sponsorship for a team is $135.00. Deadline to sponsor a team is October 12.
*********************