The Cd'A Recreation Department provides a comprehensive recreation program designed to fulfill the leisure time interests and recreational desires of our community. We strive to offer a wide variety of programs and activities in order to reach as many community recreational needs as possible.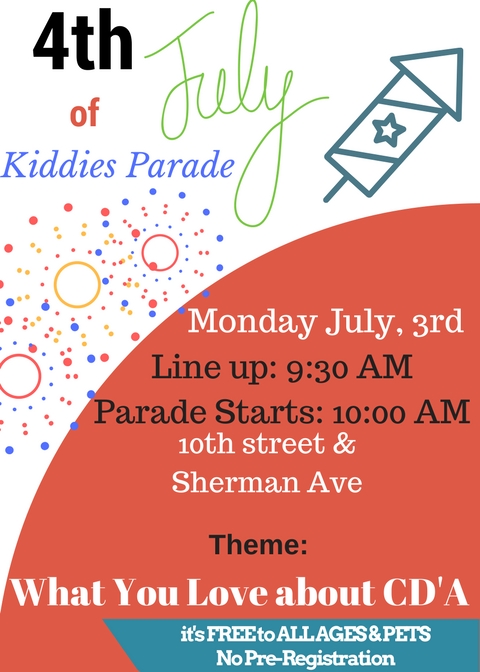 We are currently recruiting supervisors for our youth baseball and softball program.
Hours include early evenings Monday through Thursday. Season runs from mid June to early August.
If interested please call the recreation office @ 769-2250 or visit us in person at 710 E. Mullan Ave.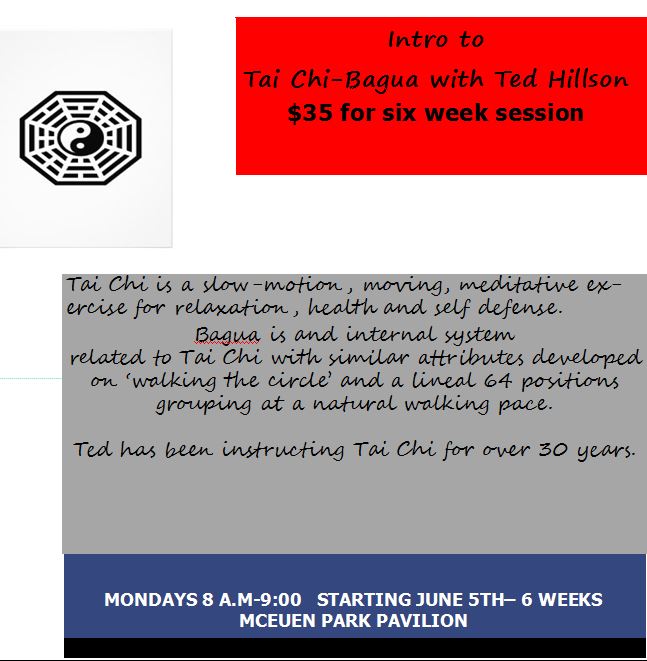 TOURNAMENT PREPARATION FOR 3.0 PLAYERS
6 SESSIONS
To support the 3rd annual USAPA/NIPBA Pickleball Tournament in August, Coeur d'Alene Recreation will sponsor a series of pickleball tournament preparation sessions for players who have not yet played in a formal pickleball tournament. Teams or individuals can participate in these sessions. Sessions will last for 1.5 hours. The fee for each session is $20. Appointments for attending these sessions must be made with BeSports Pickleball @ 208-699-1911.
SESSION 1: COMMUNICATIONS: DO OR DIE
SERVICE PURPOSE, OBJECTIVE AND GOALS
THE ROLE OF DECEPTION IN SERVING
SERVICE EXECUTION AND PARTNER RESPONSIBILITY
PLANNING THE SERVE
PRACTICE, PRACTICE, PRACTICE
SESSION 2: COMMUNICATIONS: DID OR DEAD
RETURN OF SERVE PURPOSE, OBJECTIVE AND GOALS
RETURN EXECUTION AND INTENT
PLANNING THE RETURN
PRACTICE, PRACTICE, PRACTICE
SESSION 3: COMMUNICATIONS: THE PRICE OF FAILURE
THIRD SHOT PURPOSE, OBJECTIVE AND GOALS, ALTERNATIVES
AWARENESS CHANGES TACTICS AS THE GAME PROGRESSES
THIRD SHOT EXECUTIONS AND INTENT
PLANNING THE FIRST THREE SHOTS OF ANY POINT
PRACTICE, PRACTICE, PRACTICE
SESSION 4: DROP SHOTS, CONVERSION TO THE NET, HORIZONTAL AND VERTICLE TEAM MOVEMENT
BALL DIRECTION, HOLE SEEKING, THE KITCHEN LOB, PATIENCE
PRACTICE, PRACTICE, PRACTICE
SESSION 5: TARGET HITTING: FOREHAND, BACKHAND, SOFT, HARD, LOB
FEET, BACKHAND SIDE, HOLES
ANTICIPATABLE EXECUTION IS COMMUNICATION
PRACTICE, PRACTICE, PRACTICE
SESSSION 6: SUPERVISED THREE-GAME TOURNAMENT
REFEREED



YOUTH SCHOLARSHIPS
A partial waiver of fees may be available for seasonal sports league activities listed in our activities guide, if a request is made based on need and available funds. Funds are limited and come from public donations. To apply, or make a donation, please contact our office. A description of what is available can be found in our scholarship policy.