Public Art "Undercurrent"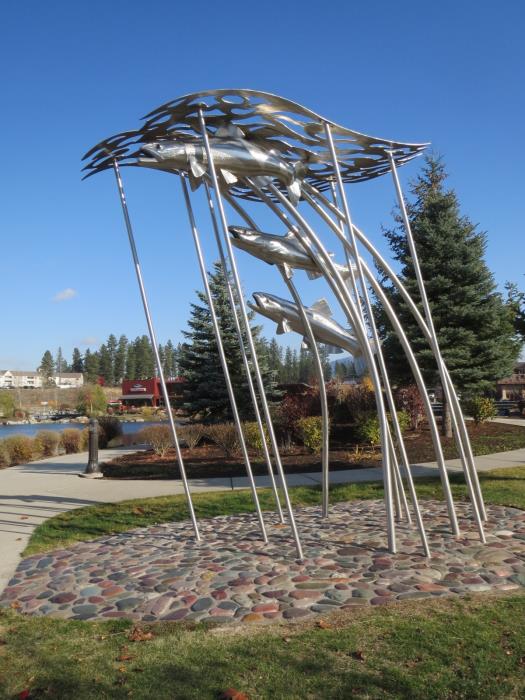 "Undercurrent"
Artist: Kenneth Spiering
Location: Riverstone Park
In May, 2016, the Coeur d'Alene Arts Commission issued a Call to Artists for public art in Riverstone Park that would embody the virbrant past and bright future of the area. It was meant to be a piece of art that would be visually enjoyed by visitors to the park. The total amount of funding for the piece was $69,000.
"Undercurrent," created by Spokane artist Kenneth Spiering depicts undulating ribbons of stainless steel suggesting the surface of a flower river, with three large, fully dimensional fish shapes below, and a riverbed of mortared river stones. It was dedicated on October 1, 2018, and is located next to the Riverstone Pond, near the parking lot.