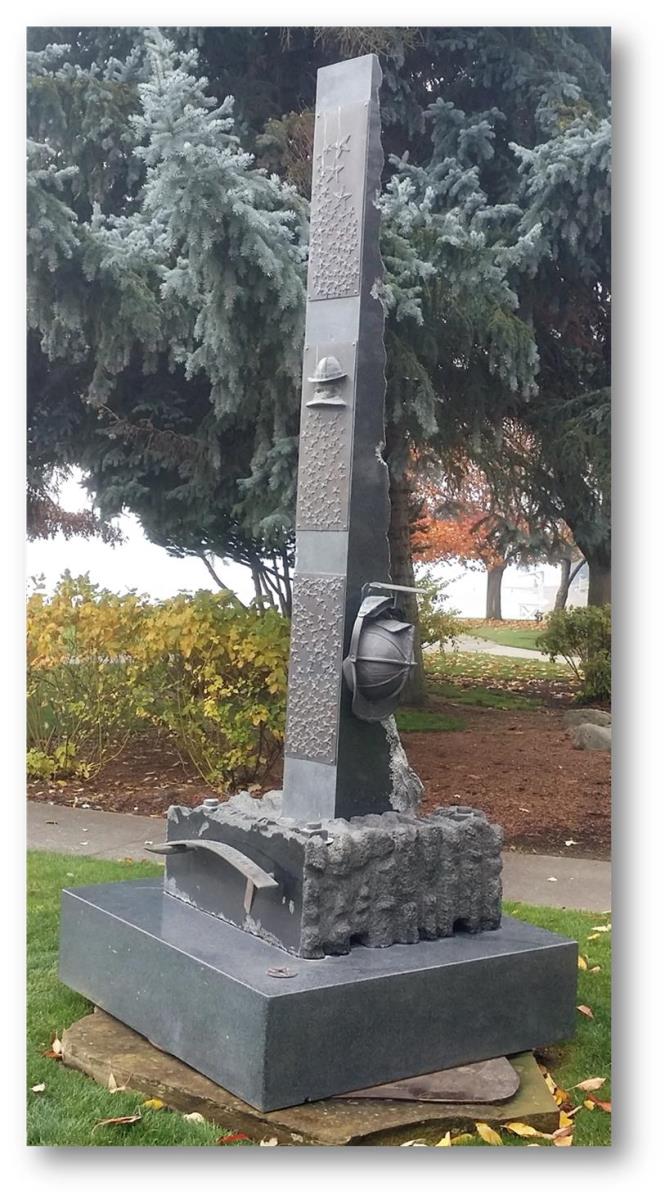 "Twin Towers"
Artist: Robert Stone
Location: Fire Station 4, 6564 N. Atlas Road


"Twin Towers" was originally part of the 2015 ArtCurrents program. The sculpture was so popular that it was purchased by the Coeur d'Alene Arts Commission for the city's permanent public art collection in 2017, and dedicated on September 9, 2017. The statue is located at Fire Station 4, and is a tribute to the brave firefighters who lost their lives during the 9-11 attack on the World Trade Centers.