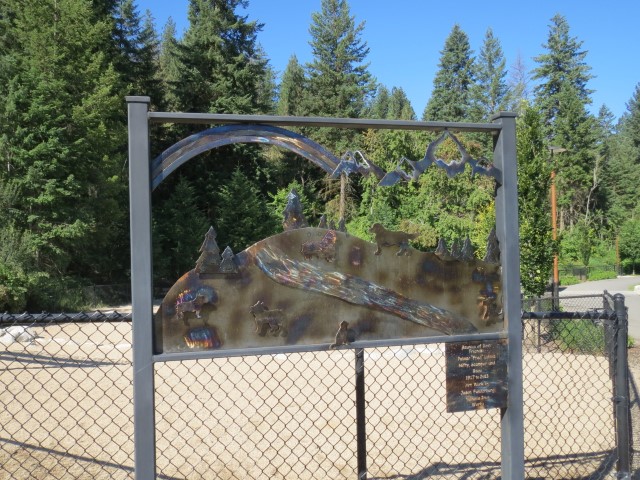 "Rainbow Bridge"

Artist: Jason Thunderbird
Location: McEuen Park Dog Park, Downtown Coeur d'Alene
"Rainbow Bridge," by artist Jason Thunderbird was donated to the Coeur d'Alene Arts Commission by the Kootenai County Dog Park Association in 2016. The hand-cut, heat-treated metal sign is reminiscent of the poem entitled "The Rainbow Bridge," author unknown. The art piece is located just outside of the gated dog park in McEuen Park, downtown Coeur d'Alene.